Our third new plugin released this week is an easy way to integrate Facebook with your blog.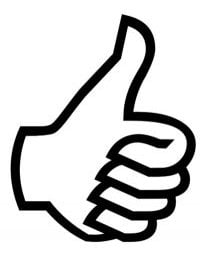 The Facebook Like plugin gives you the ability to quickly add a 'like' button at the beginning or end of posts or pages.
To give it a try, don't be afraid to click on "like" at the bottom of this post! :)
Plugin Features
Easy to setup – all you need to do is activate, and the plugin automatically does the rest!
Change location – you can choose to have the "like" button at the beginning or end of each post, and rather or not to display it on your front page or not.
Customization – other settings include changing the colors to match your blog and making the button bar bigger or smaller.
How to Customize
After activating the plugin, you can click on Facebook-Like under the Settings tab of your blog's dashboard.  From here, you will find all of the options with explanations provided.
More New Stuff!
This makes THREE new plugins made live this week – including the new PayPal and Calendar plugins.
The next few months are going to bring even more new plugins and features to Edublogs!
Be sure to follow us at twitter.com/edublogs and facebook.com/edublogs so that you can be the first to know as we roll out the coming changes!