Today we're excited to announce we've rolled out many more new beautiful themes.
All these themes are mobile friendly; designed to display nicely on all devices.  Bring a fresh, sophisticated look to your blog with one of these new themes while making your posts easier to read on tablets and phones.
New Theme Categories
What's more, we've sorted all themes into categories to make it easier to find your next theme.
Visit Appearance > Themes and click on a Category link at the top of the theme screen to display themes from that category.
We've sorted themes into:
Accessibility Ready (9 themes) – meet the accessibility guidelines.
Class (36 themes) – popular themes used on class blogs.
Magazine (27 themes) – great for creating magazine and newspaper websites.
Mobile Friendly (144) – responsive layout designed to display well on all devices.
Newest (55 themes)
Popular (40 themes)
Portfolio (24 themes) – great for portfolio and photo blogs.
Sliders (15 themes) – themes with sliders.
Theme Review
Here is a quick review of a few of the new themes:
Fifteen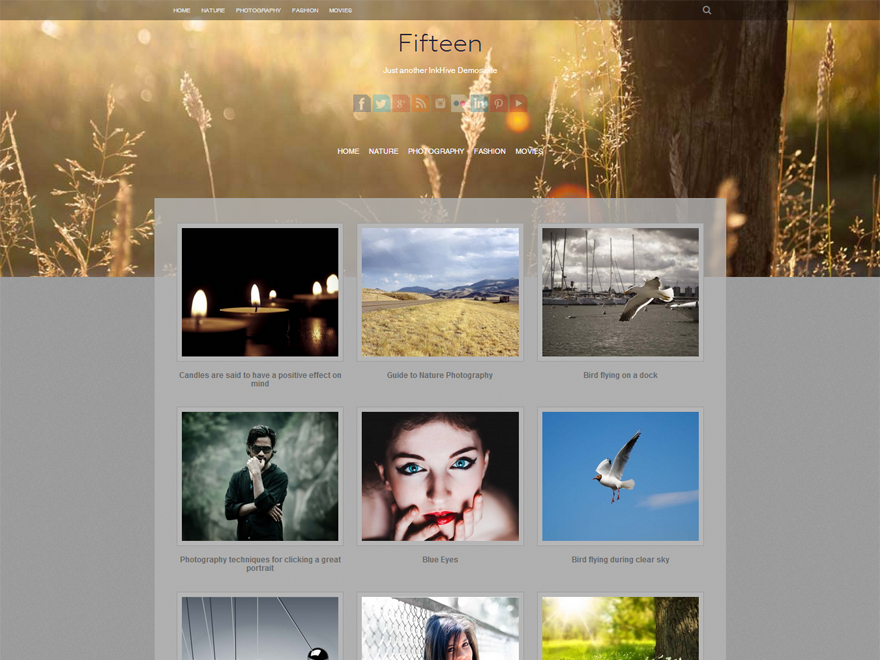 Fifteen by Rohit Tripathi is a beautifully designed WordPress theme with a grid layout which makes it prefect for showcasing your work.  It's ideal for photography and portfolio based websites for showcasing your photos or creative work.
Other popular themes by the same designer are Preus, Sixteen, Coller, Inkness, Market, Temptation, NewP, Aldehyde.  You need to set a featured image in your posts to display images on the blog post page when using these themes.
Hueman
Hueman by Alexander Agnarson is a minimalist, flat theme that is ideal for magazine websites.  This theme provides extensive styling options and flexible layout.
Check it out in action on The Edublogger.
Swiss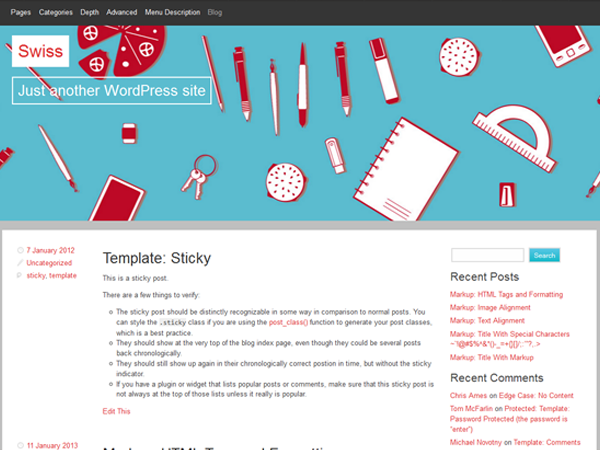 Swiss by Tommek is a simple minimalist theme chosen for those educators who are looking for something a bit different for their class blog.
Popular class blog themes include Magazino, Noteworthy. Pachyderm, Patchwork, Radiate, Scrappy, Something Fishy,  Stitch, Surfarama and Writr.
There is something for everyone in these new themes and hope you enjoy them.
Give these new themes a try by going to Appearance > Themes.
Happy blogging!