Happy New Year!
We're excited to share some of the most significant improvements to Edublogs and Edublogs Campus in years!
A New Modern Look And Feel
You'll immediately notice in your dashboard a brand new coat of paint.
Don't worry, everything is exactly where it was before, but the new design is more modern and more importantly…
Mobile Friendly Dashboard
While our apps for iOS and Android work great, sometimes you might want to quickly write a post or check your blog's dashboard from your web browser.
And now you can!
You can upload images or take pictures with your device's camera right in the dashboard too.
Plus, if you are using our apps, you have an option to open the full dashboard experience, which is now much better as well.
Now students have no excuse not to get their posts submitted no matter where they are! ;)
Color Schemes
Hover over your name in the top right corner and choose 'Edit My Profile' and you'll see options for different color schemes as well.

A nice touch, we think.
The New Plugin Experience
Visit the 'Plugins' menu item and you'll also notice a dramatic new way of searching for and discovering plugins.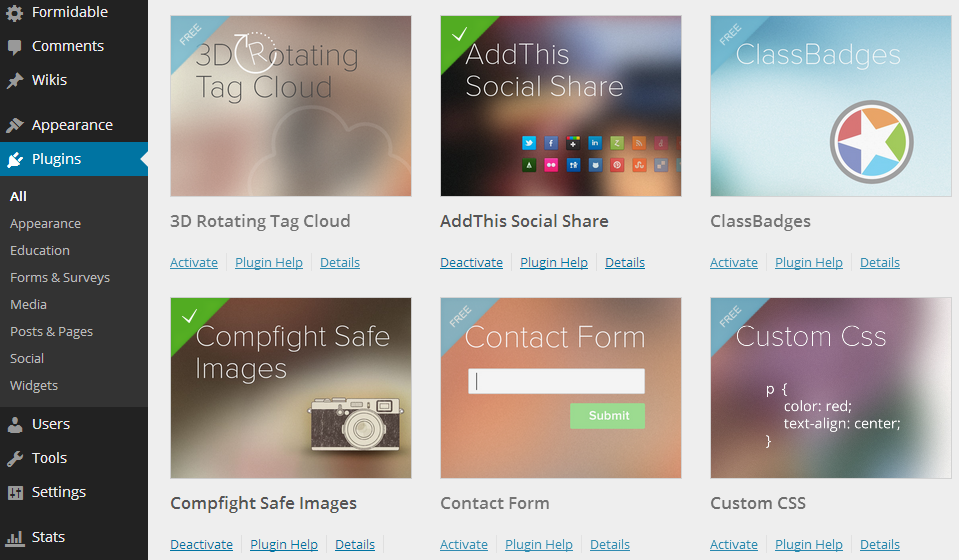 A little preview, now that the Plugin experience is much improved, we hope to concentrate on adding many new ones over the coming months, so stay tuned!